House-Hasson's Coverage Area
House-Hasson services primarily hardware stores, home centers and lumberyards in over 19 states in the eastern half of the United States. Currently, we go as far north as New York, as far south as Florida and the Caribbean Basin, and as far west as Texas.
We have about 70 salesmen calling on accounts in these states with seven regional managers.
We operate out of two state-of-the-art distribution centers, one in Knoxville, Tennessee, and the other in Prichard, West Virginia with almost a million square feet of warehouse space between the two distribution centers.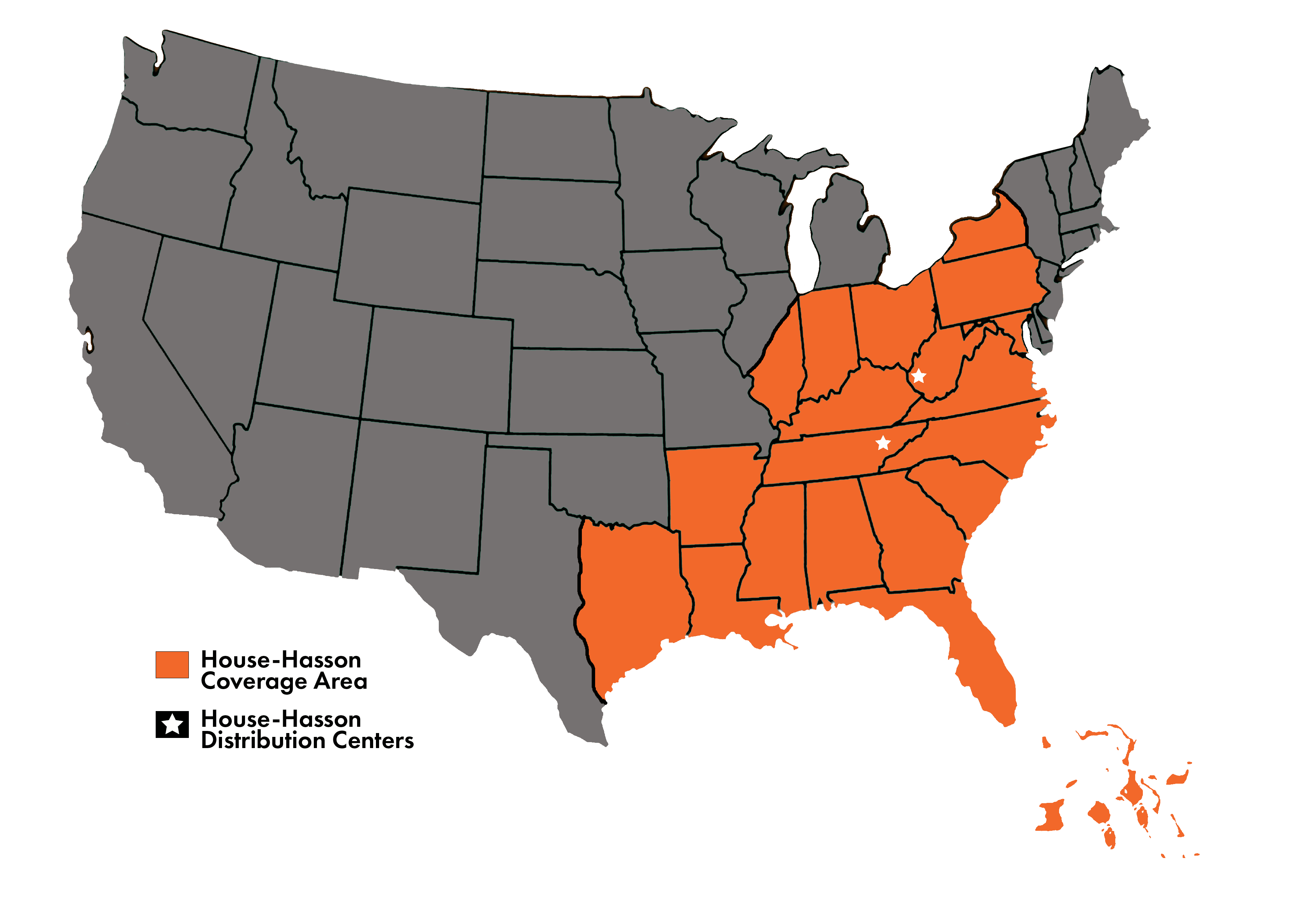 House-Hasson's Warehouses