Advertising
House-Hasson knows that advertising is essential for independent retailers, to help you keep the customers you have as well as attract new customers. Advertising is crucial to stay competitive in today's market, giving existing and prospective customers reasons to come to your store. You need to stay on the cutting edge of advertising technology as well to better your position in your local market area.
House-Hasson has a complete, unbundled and fully customizable advertising program that is affordable and has many different options you can use to advertise with, both paper advertising and digital, along with advertising for in-store, around your store, and also online.
A standard circular is offered every month that is available in tabloid format, but each one can be fully customized with items and retails with an easy-to-use online format. Circular and flyer distribution is available.
By using House-Hasson's inexpensive Online Advertising System you can create your own circulars, flyers, newspaper ads, price cards and in-store signage, coupons and more using attractive formats. All of these various Ads can be promoted digitally as well.
Advertising signage is available to accent your circulars, flyers, or item promotions in your store. You can also create your own signs on our Sign System.
We also have an excellent source for interior signage including department, aisle directory, and product location signage, as well as end cap signage, banners and more that are all fully customizable to any style, color and design you desire. Exterior signage is also available.
Special event ads for customer appreciations, grand openings and more can be done on the Online Advertising System or by House-Hasson's marketing staff. House-Hasson will help you plan as well as participate in traffic-building special events with your customers.
House-Hasson's advertising team will assist you with your advertising needs as well as give you ideas to help get more customers into your store.
You can advertise the specials you receive from House-Hasson, such as all the monthly specials, seasonal specials as well as the special deals you find at any or all of House-Hasson's three annual dealer markets.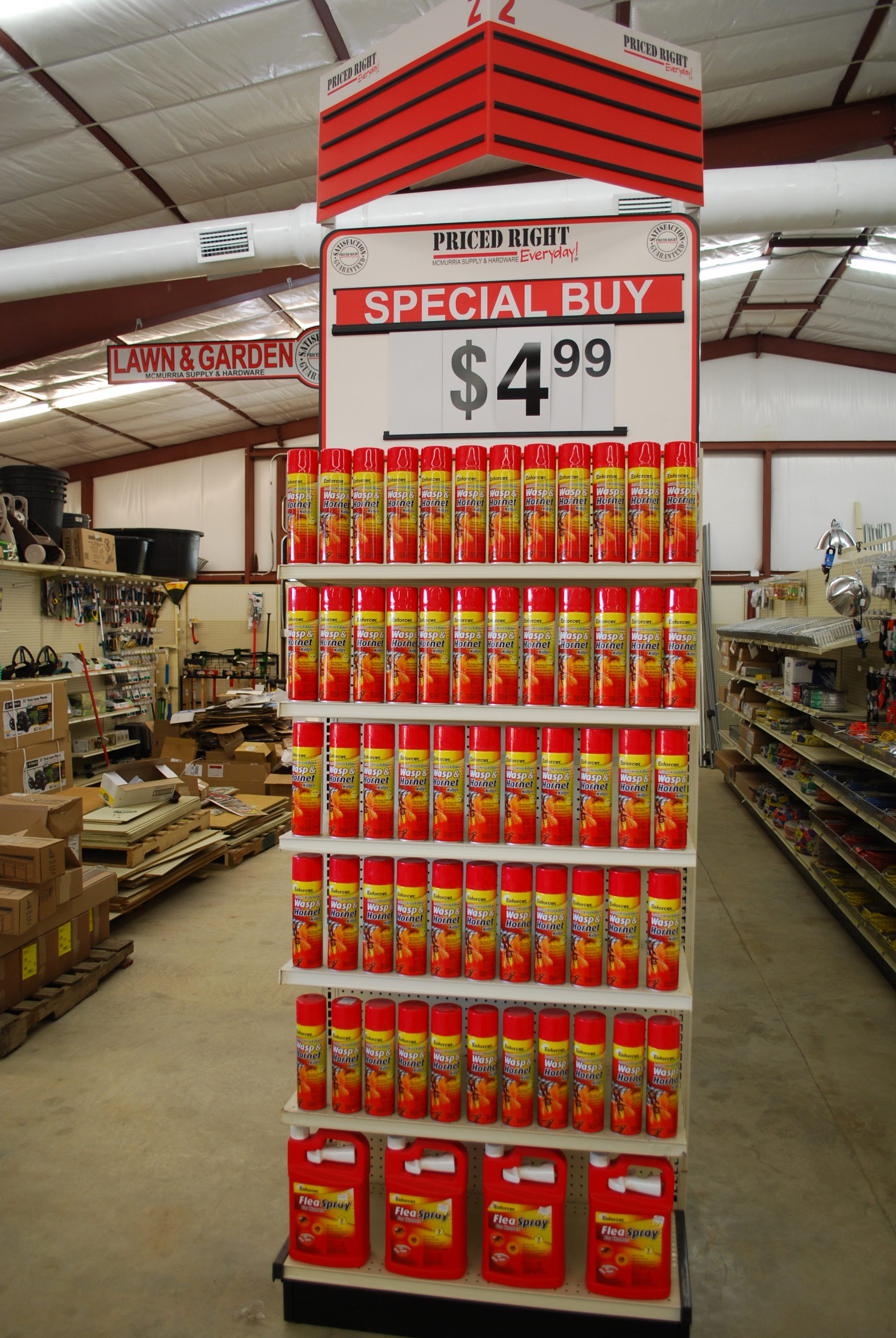 Store program themes are available as registered trademarks used by House-Hasson dealers including Priced Right Everyday, Trustworthy and Sentry. Signage for these programs and logos used in advertising are also available. Being an independent store with store identity is a significant advantage.
[logooos_saved id="732″]
Today's consumers are not yesterday's customers. With advances in technology, consumers now turn to the internet to research, compare and price products before committing to a purchase. That means it's more important than ever to have an online presence.
House-Hasson will build you your own custom website and put all of our 55,000 stock items on it, plus you can add any other items you would like to it. We will also build you a Facebook page and Twitter page as well as do local search engine optimization for your business to get you on the first page of Google searches. All this is done at an extremely affordable price.
All ads made on the online advertising system can be posted to your E-commerce site, Facebook and Twitter pages and emailed to your customer mailing list.
We are also partners with technology vendors that can help dealers advertise in-store digitally and with video as well as connect the store and products to Google so store's products are found with search.